Description
Long Fries Powder by Top Creamery is made of pure quality raw materials from Europe that perfectly crisps your customer's palate. It has a prominent real potato taste lingering on your mouth that your clients will undoubtedly adore.
Regarding the cost, this long fries powder brand is the choice of multiple franchise companies. The production cost relative to the manufacturing process is noticeably lower.
Top Creamery maintains its product quality by importing the highest grade of raw materials from well-known origin Countries. This long fries powder can be served to middle and high-end customers.
Long Fries Powder
This Japanese-inspired fries make longer, crispier, and tastier fries that everyone would love! Made with raw ingredients that undergo the meticulous selection process, this Long Fries Powder is a perfect add-on to your menu. Its size is a unique characteristic that is not served on fast foods, and it has a soft texture that resembles how good the quality is! You can also create another menu such as potato balls, shaped fries, and many more! Scroll down below to learn more.
Product Details
Net Weight — 1kg
Shelf Life —  One (1) Year, if remains un-open; six (6) months, after opening the container
Storage Condition — Store under room temperature
Watch: How To Prepare A Perfectly-Made Long Fries
Why Order Our Long Fries Powder?
✔ Original Quality — Top Creamery is the first to manufacture this Japan-origin long fries in the Philippines with selected special ingredients.
✔ TOP Quality / Best In The Market — to bring our customers the best milk tea sinkers in the market, our products are carefully selected and tested from reputable suppliers by our Research and Development Team; and
✔ Cost-Effective — quality and cost efficiency are ingredients of our business. Hence, we offer the best milk tea supplies in the market to help you grow your business.
Frequently Asked Questions (FAQs)
How to Prevent the Fries from Sticking During the Frying Process?
You must follow the correct process in terms of diluting the amount of water per 1pack (1.8L), Right temperature of the oil during frying (180°C). It is also important to note that the right materials are also important such as an L-shaped rack during frying instead of the U-shaped rack as seen on the photo below.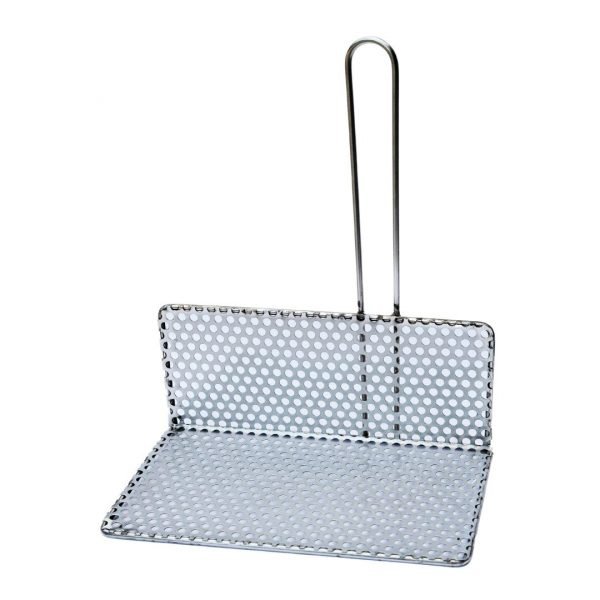 How Many Servings Can I Cake in A Single Pack (1kg)?
You can serve 15-20 serving on each 1kg pack of our Japanese long fries powder. The number of servings attained will depend on the amount of kneaded mixture you are going to use per serving.
How is Your Product Different from Others in the Market?
We pride our milk tea products to be the best in the market today — with ingredients sourced from Europe, our Research and Development Team ensures that we are able to import high-quality raw ingredients, and produce the taste every milk tea store owner and milk tea patrons would love.
We also support local as we source our sugar ingredients from fresh produce of selected farms in the country. In effect, we reduce the cost of our finished products because we lessen taxes, labor costs, and transportation costs. These are all calculated in order for our company to attain one of our missions, which is — to help grow your business.
I'm Interested to Buy Your Product. Would it Be Possible to Ask for A Free Sample of this Product?
For now, we do not provide a free sample of this product. However, we would love to conduct a demo on how to prepare this product and get a free taste of it. Also, you may want to arrange for a purchase of this product for your own tasting.
Can I Order Online? If so, How Many Days Will I Receive My Order?
Yes, you can order/ contact us directly via Facebook or through this website.
As regards the shipping and delivery, it differs: customers within Metro Manila usually receive their order within five (5) business days, provided that they reach the minimum amount of purchase. Please check our Shipping and Delivery Policy for further details.
For further inquiries, please visit our FAQs page here.
If need assistance from our main office, please do not hesitate to call us at 02-2415040 or email us directly at customerservice@topcreamery.com and we will make your inquires our priority.
For feedback or comments about this product, please do not hesitate to contact us. Your opinion matters to us.