Are you looking for a career near your area? Come and join our growing team now.
Be part of Top Creamery!
Be part of the Top Creamery Team! Interested candidates may send their updated resumé at hr@topcreamery.com or fill out the online form below. Walk-in applicants are also welcome at the HRD/Admin Department, Top Creamery Food Manufacturing Corporation, 100 Marcos-Alvarez Avenue, Talon Uno Las Piñas City.
Digital Marketing Creatives
requirements:
• experience in running different social media platforms
• experience in copywriting and content writing
• WordPress, WooCommerce familiarity
• knowledge of Adobe Creative Suite for product, print, online and web materials
• video editing experience
• SEO and keyword fundamentals
• supports the marketing campaigns, events, and online programs
Sales Coordinators and Sales Executives
role:
• handle the processing of all orders with accuracy and timeliness
• capable of multi-tasking activities in the sales process in the pursuit of customer satisfaction
• provide excellent customer service experience both in-person and over calls and emails
• respond to customer queries and provide after-sales support
• coordinating with the sales team by managing schedules, filing important documents, and communicating commercial information
• store and sort financial and non-financial data in electronic form and present reports
• ensure the adequacy of sales-related equipment or material
• monitor the progress of the sale and propose improvements
• assist in the preparation and organizing of promotional materials or events
requirements:
• proven experience in sales; experience as a sales coordinator or in other administrative positions will be considered a plus;
• MS Office experience
• excellent verbal and written communication skills; proficiency in English
• well-organized and responsible, with an aptitude in problem-solving
• a team player with a high level of dedication
• BS/BA in business administration or relevant field; certification in sales or marketing will be an asset
Accounting Assistants
role:
• keeping track of all payments and expenditures, including payroll, purchase orders, invoices, statements
• reconciling processed work by verifying entries and comparing system reports to balances
• maintaining historical records
• paying employees by verifying expense reports and preparing paychecks
• paying pay checks and ensuring payment is received for outstanding credit
• responding to all inquiries regarding finance
• preparing analyses of accounts and producing monthly reports
• continuing to improve the payment process
• check writing, payables, check voucher, encoding check, journal entries, disbursement, bank reconciliation
• government mandatories
requirements:
• Bachelor's Degree of Accountancy, Financial Management or any related course
Regulatory Officers
role:
• ensuring that the organization complies with outside regulatory and legal requirements, as well as internal policies and bylaws
• working hand in hand with management and staff to identify and manage regulatory compliance
• maintaining open lines of communication with all relevant decision-makers and stakeholders in order to keep all parties informed of regulatory changes
• organizing regular training sessions for employees in order to efficiently communicate key regulatory changes and updates
• ensuring standards through policies to ensure the organization achieves and maintains government compliance
• creating and implementing organizational policies, standards, and procedures to comply with applicable regulations
• ensuring that the company is equipped with internal controls
requirements:
• possessing a Bachelor's degree and several years of working experience either through an internship or professionally in any related field and in the specialized industry
• well-developed communication skills in order to effectively work well with colleagues, or stakeholders
• possessing strong analytical skills, paying careful and particular attention to detail
• having a deep and sound knowledge of regulatory policies as regulatory compliance officers are responsible for creating and implementing policies
Baristas (full-time)
role:
· greet customers as they enter
· prepare beverages following the recipes
· serve beverages and prepared food
· give customers drink menus and answer their questions regarding our products
· take orders while paying attention to details (e.g. preferences of coffee blend, dairy and sugar ratios)
· keep the bar and kitchen areas clean
· maintains stock of clean mugs and plates
· check if brewing equipment operates properly and reports any maintenance needs
· comply with health and safety regulations
· communicate customer feedback to managers and recommend new menu items
requirements:
· previous Barista work experience
· hands-on brewing equipment experience
· knowledge of sanitation regulations
R&D Specialists
role:
• keep up with the current food trends in the market
• plans, organizes and oversees process and production trials
• documents new recipes, testing procedures, and possible new products
• generates new ideas for new products and researching feasibility in terms of profitability, resource availability, and compliance with food regulations
• investigate improvements or modifications to new and existing products and/or processes
• work with other departments to determine the equipment, materials, and processes necessary to create or produce new or existing products
• tie-up with other brands to identify emerging trends and areas of opportunity for breakthrough innovation
• performs research and development activities and projects, and ensures target timelines are being met
• assist R&D in product development, sensory and shelf life study of products
• prepares evaluation reports
• documents approved raw materials that align to corporate format
requirements:
• graduate of Culinary, Food Technology, HRM or other food-related courses
• fresh Graduate or at least 1-2 years of experience in the food industry with exposure to R&D
• passion for the creation of new and exciting products
• knowledgeable in Microsoft Office applications
• must be flexible, dependable, detailed, collaborative, innovative, persistent, honest, creative, and ethical
• knowledge on research and development and familiarity with quality assurance systems
• minimum experience in baking, sauces, and dressings
• must have a thorough knowledge of food recipes, food experiments, formulation, procedures, and food costing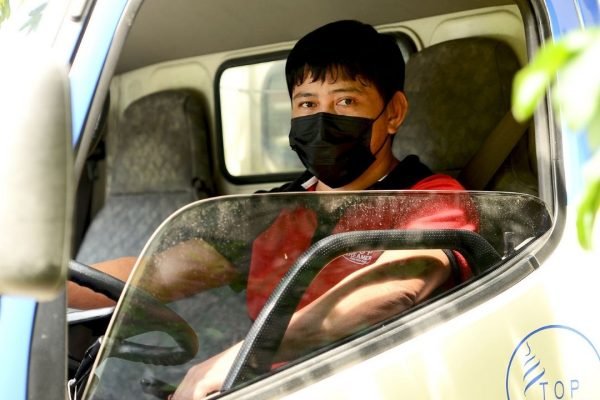 Company Delivery Drivers
requirements:
• must possess a valid professional driver's license
• responsible for picking-up items as instructed and delivery of all ordered items listed as per outbound monitoring sheet/delivery receipts
• ensure all ordered items are completed and information listed in the sales invoice/delivery receipts are thoroughly double-checked/counted prior to loading unto the vehicle for delivery to avoid missed/missing items.
• responsible for the arrangement/stacking of ordered items into the vehicle assigned
• maintain the cleanliness of the delivery vehicles and their conditions
• adheres to speed limits, over speed limits will not be disregarded in the interest of expedited service
• ensure that the items received by the client(s) are duly signed by the receiver or the client itself.
• performs tasks in collecting/receiving payments when called for
• performs other tasks and duties assigned, deemed necessary as assigned by supervisor
Online Marketers
We are looking for an energetic, goal-oriented, driven Online Marketer to join our great sales team. Responsibilities include coordinating and implementing all the tasks implemented by the Marketing Manager, making sure that all plans are appropriately executed, and evaluating the results of the marketing trends. Additional duties include conducting market research and analyzing market trends.
Production Workers
We are looking for an enthusiastic, driven Product Specialist to join our fantastic sales team. Responsibilities include conducting market research and analyzing trends, performing product demonstrations to staff and customers, gathering feedback, and offering recommendations to the production team. You may also be tasked with facilitating training sessions, as well as assisting with new product launches.
Barista Assistants
Are you ready to work with our highly talented and well-driven team? We are looking for an energetic, innovative, and modern barista to work hand in hand with our sales team. Responsibilities include planning, cascading, implementing, and evaluating online and offline marketing activities. Great performance incentive awaits for this position.
Product Application and Development Specialists
We are looking for an enthusiastic, driven Product Research and Development Specialist to join our fantastic sales team. Responsibilities include conducting market research and analyzing trends, creating recipes and applications for our existing products, performing product demonstrations to staff and customers, gathering feedback, and offering recommendations to the production team. Additional tasks include facilitating training sessions and assisting with new product launches.
Fill-up the form to join our team!